Fashion Tips In Wearing Animal Printed Dresses
It's sassy, trendy, but it can easily be too much, and instead of being a sight for sore eyes, it can cause them. The animal print trend has gained momentum over time and is now a part of almost every wardrobe. Some of the essential fashion tips for wearing animal prints is to relish the funky look it conveys without overdoing it or giving the reaction of wearing raw skin.
Add some denim
Denim jackets and skirts work perfectly well, especially in solid and dark colors. It also creates a bold look along with necklaces, watches, and metallic belts. Denim doesn't only add strength to your attire, but it also distracts the attention from the animal print fabric to the extent that it will appear like it is a part of it.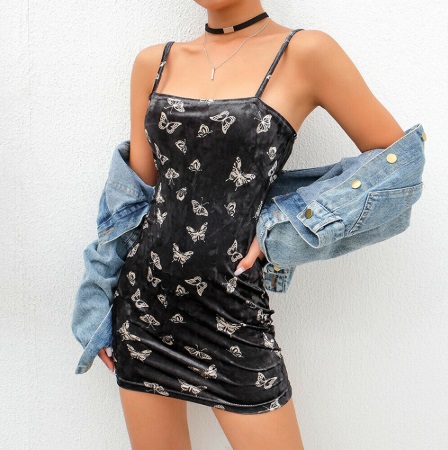 Choose a solid color
If you want to wear an animal print shirt, be sure to wear one solid color of pants, tights, or leggings and not printed to accentuate the animal print and make it shine in all its glory in the apparel item. Also, if you wear an animal print bottom, overall, the jacket, shirt, or neck scarf needs to be in one solid color. These colors range from light to dark, depending on the contrast you prefer to make with your animal print.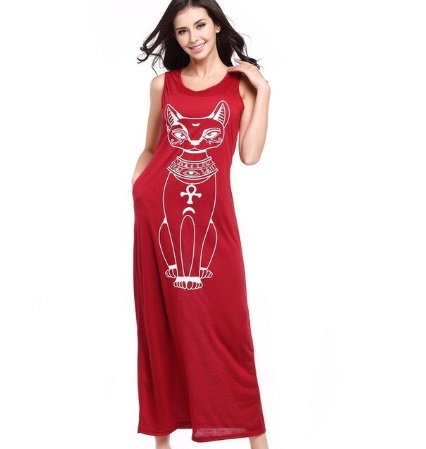 Don't wear animal print footwear with the same animal print dress
If you have perfectly matching footwear to go with your animal printed dress, please resist yourself wearing them altogether. While animal print looks magnificent on footwear, especially flats with broad straps that hold the print and color in view, it is not a great idea to mix it with a similar printed dress.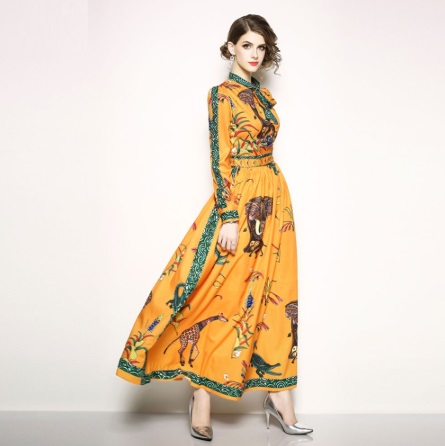 An animal print could be simple and be worn every day; it is also effortless. The intention is to let it be that. It is also great to try going minimalistic with your jewelry items with animal prints, bold but not too much as that would produce a certain air about the look that adds strong impressions.
What to wear
Bell sleeve blouses embellished in leopard or cheetah prints are beautiful on their own. The lustrous satin sheen and bateau neckline give this flowy "leopard printed blouse by Nordstrom" lots of room for movement. Pair it up with skinny jeans and some cute loafers for a casual look, or wear some stilettos and use a pair of black dress slacks for a more out and about the happening appearance. What could be hotter than a leopard-spotted shift stylish dress made from silk? The flattering fit and sharp pattern add feminine finesse to your everyday street fashion wear. The low, slung pockets and elbow-length sleeves add an element of ultra-hip vibes worth investing upon.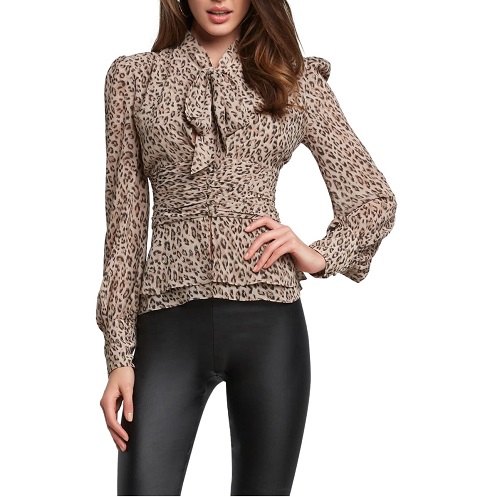 A touch of sophistication is what this tapered "leopard print faux suede jacket" is all about. Its open front style with cascading lapels provides a stunning drape down effect. You can pair it up with a right choker for color or add a funky belt and a bit of sleekness.
All Your Favourite Beauty Products Brands are Here with Boddess.com
Enjoy a wide assortment of beauty and health products from all your favourite brands. From indie, organic, cruelty-free, vegan to internationally acclaimed brands – you name it, Boddess.com have it! Be the first to get access to newly launched products from your favourite brands. Redeem exclusive offers & special gifts, get product recommendations & remarkable discounts when you visit boddess.com today!
Tags :
Boddess